Typically, when you hear someone talk about "The Beauty That's All Around Us" they're referring to things like sunsets, smiling babies or—for one troubled teenage filmmaker—plastic bags blowing in the wind.
Let's be honest: those examples have been done to death.
If you really want to find examples of unappreciated beauty, look no further than CNC machining for manufacturing. These five images show the beauty that can be found in an industry that's often unfairly characterized as dirty and unpleasant.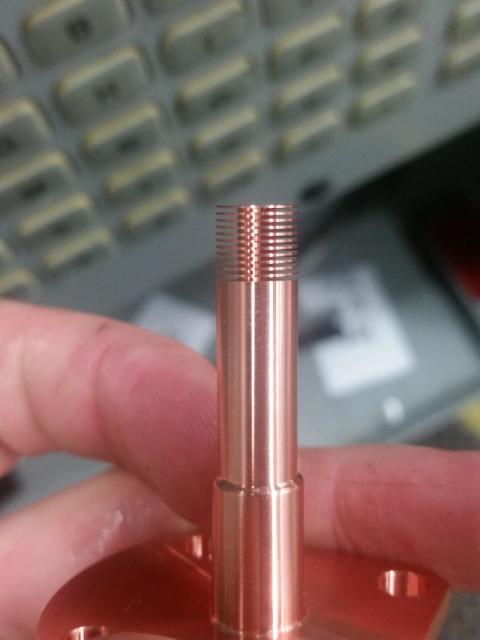 (Image courtesy of TheMurv.)
The fins on this component for the semiconductor industry are 0.0075 in +/- 0.002 in, all around a hollow elliptical center, according to Reddit user TheMurv."This is done on the mill, .008″ carbide slitting saws stacked on each other with .0075″ carbide spacers in between them on an arbor," TheMurv stated. "Cutting them all in one go keeps them from flexing on you. The hardest part was keeping tolerance on the uppermost fin."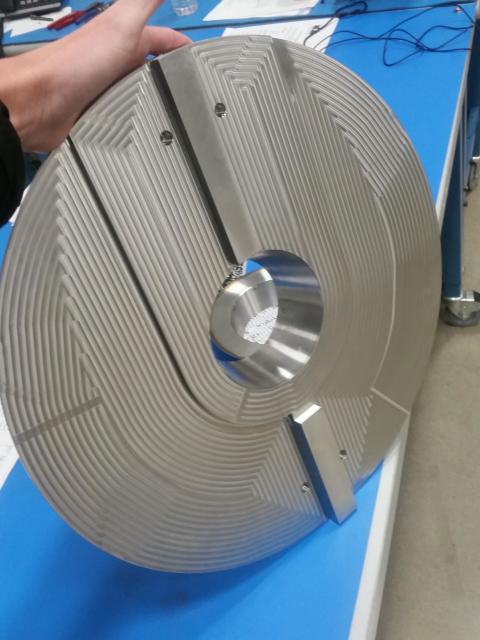 (Image courtesy of TheMurv.)
This is another image from TheMurv, who explained that this part has a profile callout of +/- 0.001 in over the entire face. "This is finished with a .5 carbide endmill. Face mills have too much tool pressure to hold tolerances like ours," TheMurv commented.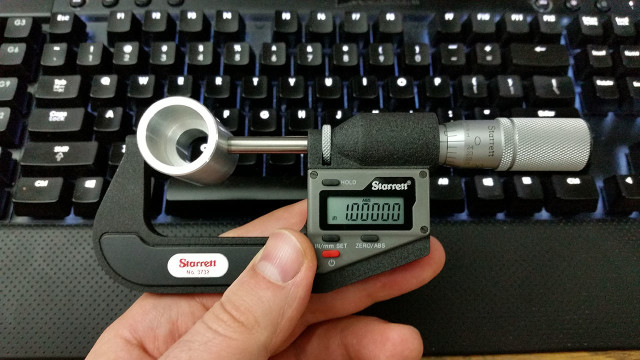 (Image courtesy of Orcinus24x5.)
Posted on the Tumblr page Micro Machining Mayhem, this image from user Orcinus24x5 shows the level of accuracy that's possible with modern machining. "The accuracy wasn't required (it was spec'd at +/- .005"), but I was lucky to get it spot on and had to share," Orcinus24x5 wrote.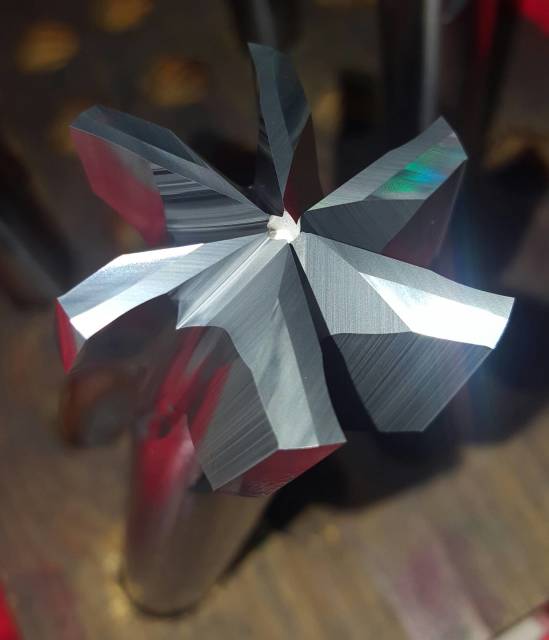 (Image courtesy of spaceman878.)
This last image from Reddit user spaceman878 could easily be mistaken for an art piece. Although its specific application was not described, the user did comment that the tool was designed for creating a flat bottom hole.